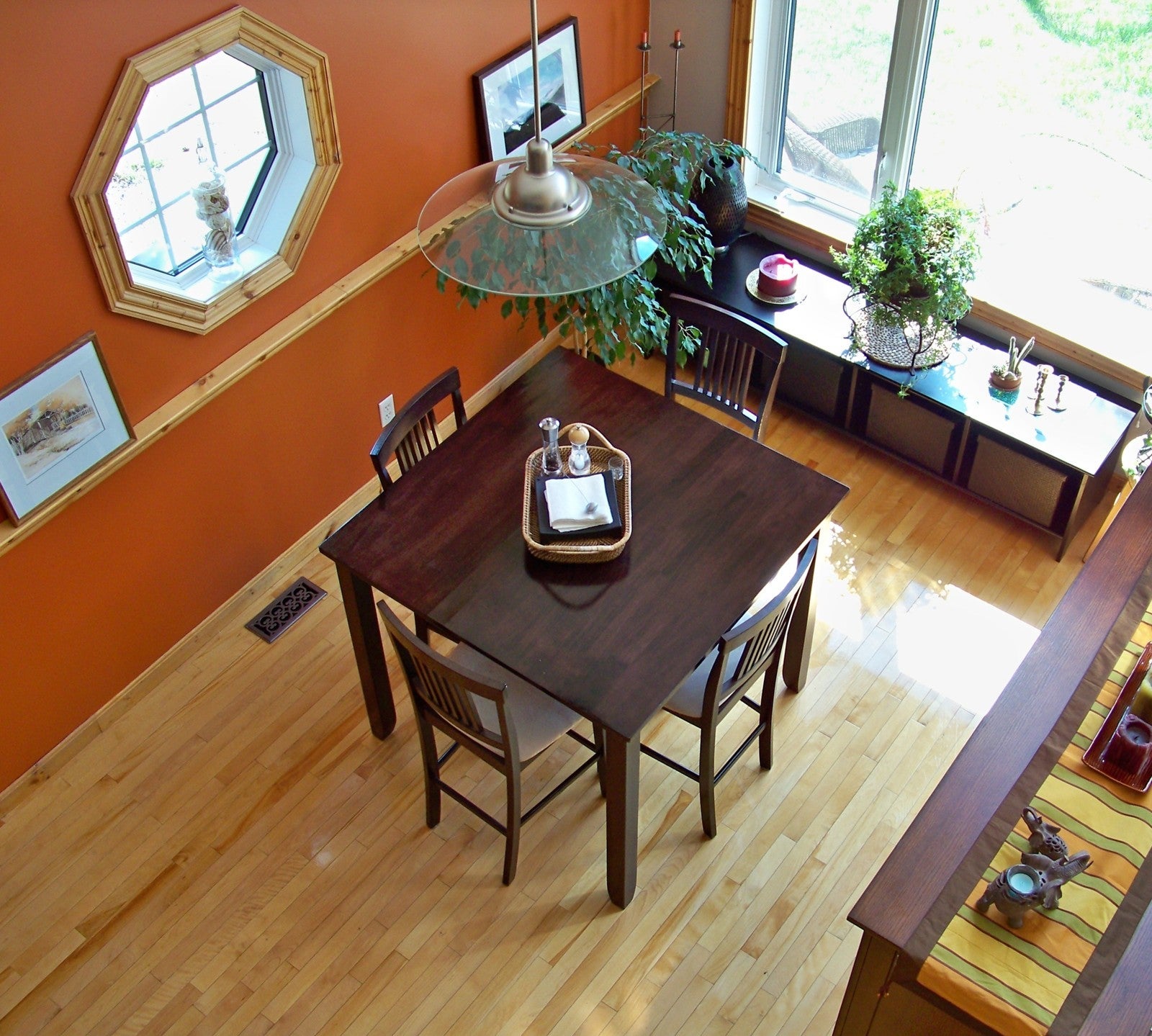 Let's answer the bigger question first: who is a home stager? A home stager is a professional trained in preparing a home for the market. They study organization and de-cluttering, furniture placement, decorating, colour placement and most importantly, marketing.
There are couple of good reasons why having a home stager prepare your home before putting it on the market is a great idea!
1.  A home stager is trained to prepare your home to achieve the maximum return on your investment. 
2.  A home stager stays on top of the market trends. They know what is popular for each demographic of home buyer in your market. 
3.  A home stager looks at your home through the eyes of potential buyers and knows what the buyer's needs are. 
4.  A home stager has no emotional attachment to your home and can help guide you through the sometimes distressing process of making your home into someone else's. 
And just how does a home stager do all these things?
When a home stager assesses a property they are preparing for market, they will research what kind of buyer will be searching for a home like this. If it's a three bedroom bungalow with a large yard and an unfinished basement, the home stager will look for ways to make the home appeal to a target market of young families.
If the home is a small acreage with a large garden and two bedroom rancher, the home stager will prepare the home to appeal to buyers approaching retirement age.
Part of a home stager's job is to know what is popular in different markets and among the different demographics of buyers. They do this by reading industry publications, working with real estate professionals and studying the changing need of buyers. The home stager will discuss with you who your target market is and what kind of things those buyers will be looking for in a home. 
When a home stager assesses a home for sale, they can see it through the eyes of potential buyers. Sometimes that means difficult decisions and changes need to happen for the home owner. The home stager can guide you through the sometimes emotional process of de-cluttering and de-personalizing your home.  The home stager may recommend putting away personal photos, items of sentimental or monetary value, removing religious symbols and packing up extra décor items to streamline and showcase the look of your home. This can feel like an invasive process, but the home stager is there to assist in deciding what items you own best enhance the look of your home. They are there to help with the moments of indecision and to take the burden out of starting your packing process. 
The home stager may recommend the replacement of appliances or furniture items or other upgrades to more appeal more to the target market of your home. They can help with selection and installation of items that need updating. Sometimes they can arrange for rental of furniture if the property is vacant or if your current furniture isn't a good fit for a particular space, for example making a room that was your home office back into a bedroom. 
The home stager may also recommend painting or updating window or wall coverings or landscaping and curb appeal. The best part is the home stager will arrange and manage any sub-trades required to made your home look its best on listing day!
Sometimes leaving your home is difficult and sometimes you can't wait to go; either way a home stager is there to ensure you get the maximum return on the most valuable asset you own. A home stager can help manage the stress of a sale by being there for the tough emotional decisions and to help make the move easier by arranging the beginning of your moving preparations and packing up your most valuable and personal possessions. 
Conversely, when you're ready to leave and don't want to deal with your old house any more, a home stager can help you see where changes and upgrades can really pay off with a higher return on your sale.  
Best of all, when you hire a REALTOR® like me, you get a home stager built-in! I finished my home staging diploma in 2010 and have been staging homes ever since! I can tell you now: between my home staging clients and my personal home sales, I've never had to wait long for a sale and have always seen a good return on the investment on home staging!